Every weekday from 4:40 to 6 PM on WWLS-FM, Jim and Al are joined by two of Oklahoma's most respected sports jounalists to discuss OU, OSU, Thunder and everything sports.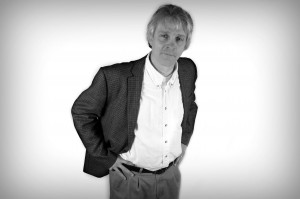 Berry Tramel
Berry Tramel, a lifelong Oklahoman, sports fan and newspaper reader, joined The Oklahoman in 1991 and has served as beat writer, assistant sports editor, sports editor and columnist.
Tramel grew up reading four daily newspapers — The Oklahoman, the Oklahoma City Times, the Norman Transcript and the Oklahoma Journal — and entered the newspaper business at the age of 17, with the Transcript in 1978. His first game assignment was the Lexington-Elmore City high school football game, and he has enjoyed the journey ever since, from high school wrestling duals and regional track meets to Orange Bowls and the NBA playoffs.
Tramel was born and raised in Norman, Okla. He and his wife, Tricia, were married in 1980 and live in Norman near their daughter, son-in-law and three granddaughters.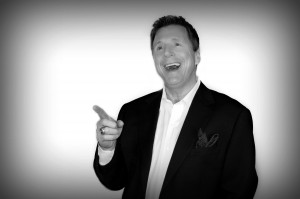 Dean Blevins
Dean Blevins has held the position of NEWS 9 Sports Director since 2001 and has 30 years of broadcast experience in the state of Oklahoma. Blevins is a two-time Emmy Award winner and has been voted the Oklahoma Sportscaster of the Year eight times by the National Sportswriters and Sportscasters Association.
Blevins' success in athletics helps him bring personal experience to his sports coverage. After earning All-State honors in 1974 in football, basketball, and track, Blevins was voted the "Oklahoma High School Athlete of the Year" by the Oklahoma Coaches Association and won the "Jim Thorpe Award" which is given to the best athlete in Oklahoma. Blevins was high school All-American in football and basketball, and was named the 1974 Oklahoma High School Basketball Player of the Year by the Tulsa Tribune. He was also a part of the inaugural class elected into the Norman High School Basketball Hall of Fame.
As a quarterback at the University of Oklahoma, Blevins played on national championship teams in 1974 and 1975 and on four Big 8 Championship teams from 1974 to 1977. Blevins also played basketball at OU and is the last player to have lettered in both football and basketball in the same season in half a century.
In 1975, Blevins won the Jay Meyer Award, given to the top scholar athlete at OU. He graduated with a degree in journalism in 1978. Voted one of America's 10 best-dressed men in sports by Sport Magazine, Blevins has announced college football and basketball games for 25 years, including 14 years for CBS, ABC, and ESPN. Beginning in 1985, Blevins has hosted coaches TV and radio shows for recognizable figures including Barry Switzer, Bob Stoops, Jerry Jones, and Eddie Sutton. Blevins is in his 11th year of hosting two weekly TV shows with OU Head Football Coach Bob Stoops.
Blevins is actively involved in the community and has hosted charity golf tournaments including the Dean Blevins Infant Crisis Center Golf Charity, the Dean Blevins Arthritis Classic, and the Dean Blevins Christmas Connection Classic. He is an avid golfer who carries a 3-handicap.
Blevins anchors NEWS 9 Sports weekdays and can also be seen co-anchoring the statewide "Oklahoma Sports Blitz" every Sunday night. He has earned a top spot in the pro league of Oklahoma sports broadcasters. In addition to his television broadcasts, he is a co-host of the popular weekday drive-time radio show, "The Total Dominance Hour" on The Sports Animal in Oklahoma City and has hosted his own website since 1990.
Blevins was named the Oklahoma Father of the Year in 2003 by the American Diabetes Association. Blevins and his wife, Sarah, reside in Edmond with their son, Carson. Stepsons Chris and Ross are recent graduates from OU.
Biography Source Pages:
http://www.news9.com/story/7449022/dean-blevins